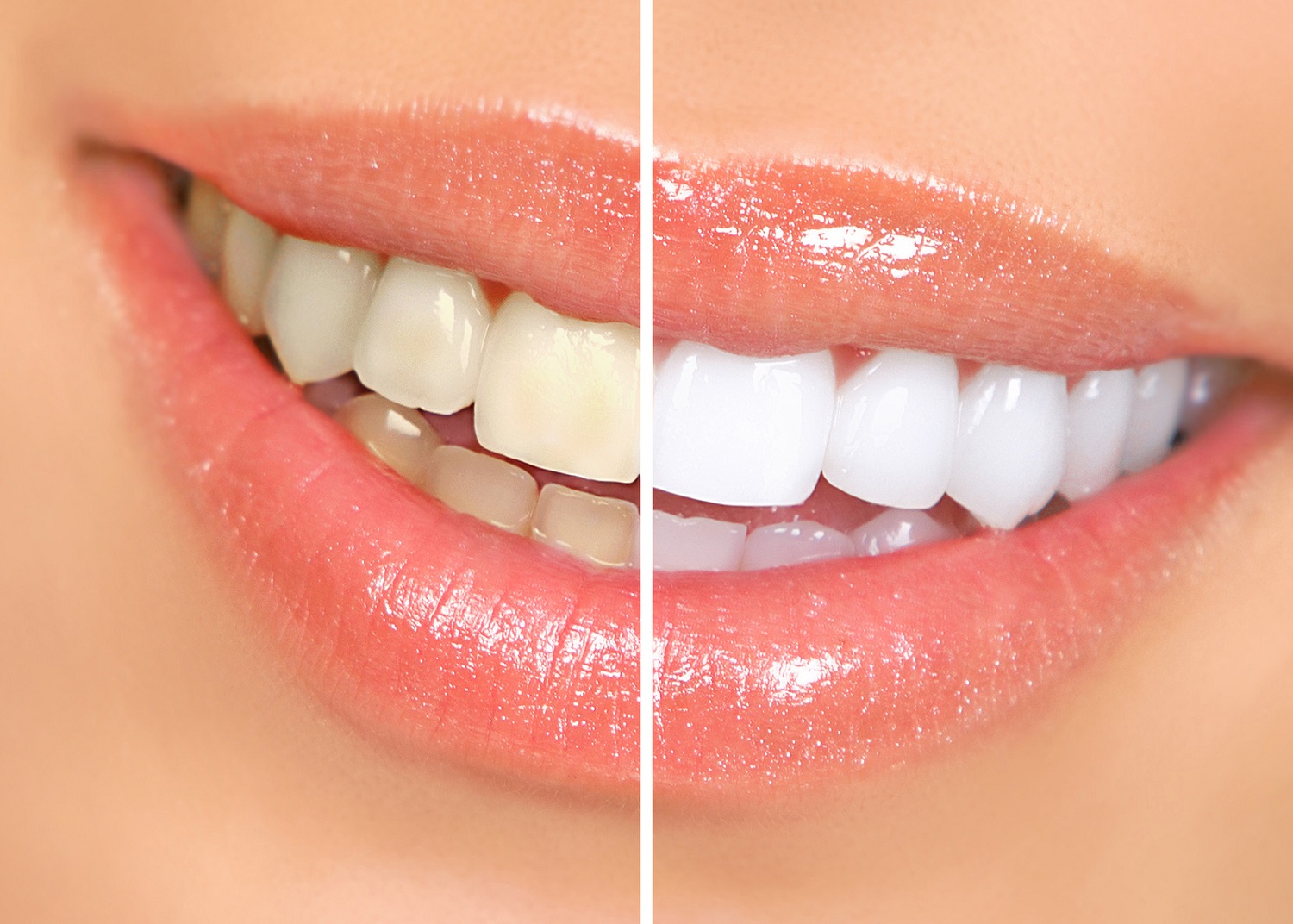 Even if we take care of our teeth well by following oral hygiene habits, dental stains are unavoidable. Teeth staining and discoloration can occur due to several reasons: consumption of colored foods, wine, aging, smoking, certain medications, etc. However, with teeth whitening procedures, attaining a brighter and beautiful smile is quick, easy, and economical. 
What is Teeth Whitening?
Tooth whitening treatment restores the natural bright color of the patient's teeth without performing any major structural changes to the teeth's surfaces. 
Several teeth whitening procedures are available to remove dental stains and discoloration. This includes teeth whitening toothpaste, over-the-counter whitening kits, professional teeth whitening treatments, etc. 
At River Family Dentistry, we offer professional teeth whitening procedures to eliminate dental stains and help our patients have an aesthetic smile.

Professional teeth whitening at River Family Dentistry
Professional teeth whitening is an in-office cosmetic dentistry treatment that gives patients brighter, stain-free teeth in less than an hour. 
When compared to over-the-counter or at-home teeth whitening procedures, professional teeth whitening treatments are widely chosen by most Americans for obvious reasons - it gives safer and better results in less time while being comfortable to the patient.
Benefits of Professional Teeth Whitening
The benefits of professional teeth whitening procedure offered at River Family Dentistry are as follows:
Professional teeth whitening is a non-invasive procedure; even those with dental fear can undergo the treatment without any inhibitions. 
The results produced by professional teeth whitening treatments are more potent and long-lasting than store-bought kits.
Professional teeth whitening needs less than an hour; hence, patients do not need to spend a lot of time at the dental office.  
Since professional teeth whitening procedures are performed under the guidance and supervision of a dental expert, the procedure is safe and effective. 
With the help of teeth whitening procedures, it is possible to whiten even highly misaligned, crooked, gapped, or overlapping teeth.
Teeth whitening is one of the simplest and quickest cosmetic and anti-aging treatments, as aesthetic and bright teeth can make one look more appealing.
Why Are Professional Teeth Whitening Treatments Considered More Safe and Effective Than At-Home Procedures?
Teeth whitening treatments are intended to remove dental stains and teeth discoloration. So, the treatment that does this job effectively is the best teeth whitening option. Undoubtedly, professional teeth whitening treatments at River Family Dentistry offer the best and effective results as they use more potent and concentrated hydrogen peroxide solutions than other whitening options. 
Professional Teeth Whitening Procedure at River Family Dentistry
Before beginning the procedure, we examine the patient's teeth and dental conditions to confirm their candidacy for the treatment. We protect the soft tissues and gums of the patient using an opal dam and apply the hydrogen peroxide-containing whitening solution onto the patient's teeth. The solution works by penetrating the teeth's enamel and dislodging the dental stains. Once the solution stays on the teeth for 20 minutes, it is rinsed off, and the solution is reapplied till the desired whitening level is obtained. 

If you would like to learn more about professional teeth whitening procedures, call River Family Dentistry at (916) 852-7660.