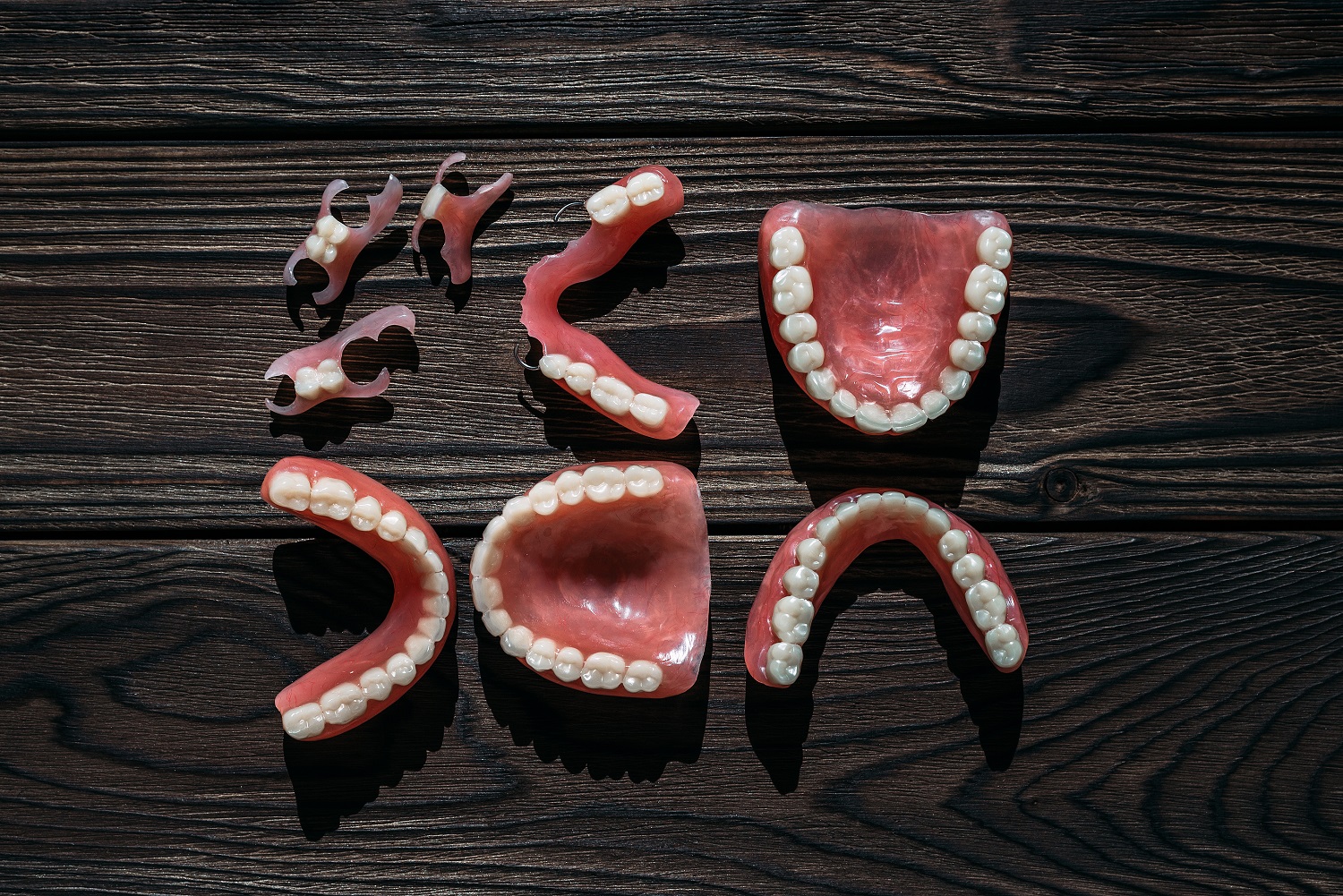 Tooth loss can be difficult and challenging for people of all ages. One or more missing teeth can affect one's appearance as well as the functionality of their teeth, like the ability to bite, chew, speak, etc. At River Family Dentistry, we offer various tooth replacement options to help our patients restore their oral function and appearance, and the one among them is dentures.
Dentures
Dentures are prosthetic dental appliances that replace lost teeth and help improve the aesthetics and functionality of the mouth. If missing teeth are left without replacement, they can cause a sunken, collapsed appearance to the face. This can be corrected by replacing the missing teeth with prosthetic devices like dentures that replicate the gum tissue and provide the structure and support for lips and cheeks. 
At River Family Dentistry, we offer two types of dentures: Complete dentures and Partial Dentures, to restore the functionality and aesthetics of a tooth. Let's see more about them in detail:
How Do Dentures Function?
After taking teeth impressions of the patients, our dentists custom-make the dentures from any one of the several materials like acrylic, resin, nylon, porcelain, or metal. A denture comprises naturally looking prosthetic teeth, and a skin-colored base that is made to perfectly fits over the patient's gumline. Once they are put securely in place by the dentist, they look like natural teeth.


Implant Dentures
An implant denture, a combination between dentures and dental implants, is one of the reliable tooth replacement options when the patient has all of their teeth missing. Implant dentures use the support of two to four dental implants to anchor the replacement teeth, thus offering stability to the denture. 
Unlike traditional dentures, implant-supported dentures are fixed and hence, do not slip off. Besides offering enhanced strength, implant dentures improve one's speech, chewing functionality, and overall oral health. 
Benefits of Implant-Supported Dentures
Implant dentures offer comfortable and durable treatment options to replace missing teeth. 
The major benefits offered by implant-supported dentures are as follows: 
No limitations on food choices
Help check bone tissue loss as the dental implants stimulate the gum of the patients.
Unlike traditional dentures, implant-supported dentures do not cause any gum irritation. 
Since the implant dentures are fixed, there is no risk of them falling out. 
No adjustments are needed with these implant-supported dentures. 
Implant-supported dentures do not require any additional care.
They look natural. 
They prevent the shifting of the teeth.
Complete Dentures and Partial Dentures
Dentures are mainly of two types - full dentures and partial dentures. Full dentures are used to replace all teeth in the mouth. Partial dentures are manufactured to fit between the existing teeth.  
Complete Dentures
If a patient has all of their teeth missing, complete or full dentures are the solution. They take up the entire mouth and are removable dental replacements. 
Complete dentures are of two types - Conventional dentures and immediate dentures.
Conventional Dentures
A conventional denture is made and placed inside the patient's mouth after all the teeth are extracted and the gum tissue is fully healed. It may take up to 8 to 12 weeks after the tooth has been removed to place a conventional denture.
Immediate Dentures
Immediate dentures can be placed in the patient's mouth as soon as the teeth are removed. Immediate dentures allow patients to have a mouth full of teeth immediately after the tooth extraction - hence, they don't have to go toothless during the healing time. Immediate dentures are usually used temporarily till the gums and teeth are healed and ready for the placement of conventional dentures.
One of the main advantages of both conventional and immediate dentures is that they can be custom-made to perfectly fit your teeth's shape, color, and appearance.

If you would like to learn more about Complete Dentures and Partial Dentures, call River Family Dentistry at
(916) 852-7660.