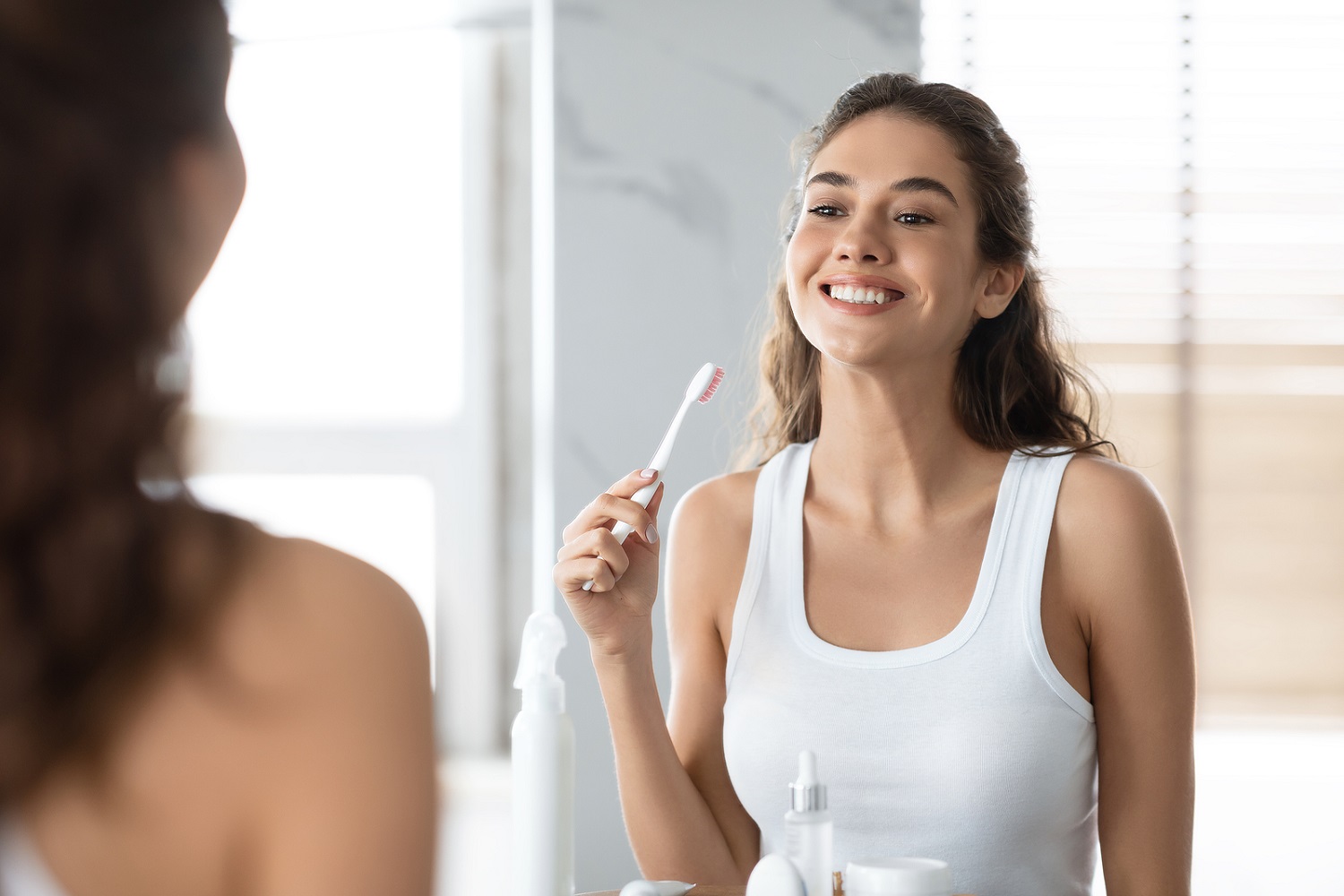 At River Family Dentistry, we always emphasize creating aesthetic, healthy smiles through preventive dental care. Besides following a good oral care regimen that includes brushing and flossing the teeth at least twice every day, we also recommend all our patients to visit our dentist for professional teeth cleaning and dental checkup every six months as a part of preventive dental care. 
Preventive Dental Care
Preventive dental care is all about the procedures and measures that are intended to prevent dental concerns and maintain the health and aesthetics of teeth, gums, tongue, and overall mouth. By preventing dental issues, preventive dental care also saves us from the necessity for future, extensive dental procedures. 
What Does Preventive Dental Care Include?
Preventative dental care entails practicing proper oral care at home through daily brushing and flossing along with biannual oral exams, professional dental cleanings, dental sealants, X-rays, and fluoride application. We consider all these steps as part of preventive dental care as they help prevent dental problems to a large extent or identify them in their initial stages. 
So, in short, preventive dental care encompasses both at-home oral hygiene practices and preventive dentistry:
Preventative Dental Care at Home
We always recommend that our patients must brush and floss their teeth for at least two minutes twice a day. Use a soft toothbrush and ADA-approved fluoride toothpaste to brush the teeth. Also, replace your toothbrush at least every three months or if you catch some infection. 
Preventative Dentistry at River Family Dentistry 
Dental Examinations and Cleanings
When you visit us for biannual dental exams and cleanings, we thoroughly examine your mouth and teeth to detect and treat dental issues like tooth decay, cavity, etc., before they become severe, requiring lengthy and expensive dental treatments in the future.
Fluoride strengthens our tooth enamel and acts as a defense against the ill effects caused by the harmful bacteria present in the mouth. When fluoride is applied to the surface of the teeth, it can help support the revitalization of the lost minerals to make the teeth healthy.  
As a part of preventive dentistry, we apply dental sealants to the chewing surfaces of back molars of those patients who are more vulnerable to tooth decay and cavities. Dental sealants are applied to the teeth to cover our molars' natural ridges and grooves that would otherwise trap food debris and cause tooth decay. The application of sealants fills these ridges, thus preventing the teeth from being in contact with food, preventing cavities and tooth decay.
Severe periodontal disease can cause tooth and bone loss if they are not treated. However, preventive dental care helps prevent the condition or identify and treat the disease in its initial stages.
Oral cancer screening is done during your biannual dental appointments as part of preventive dentistry to diagnose the presence of oral cancer in its initial stages.  
We provide night guards to protect our patients' teeth from bruxism or unconscious teeth grinding that can cause teeth erosion and jaw damage.
If you would like to learn more about preventive dental care, call River Family Dentistry at
(916) 852-7660.