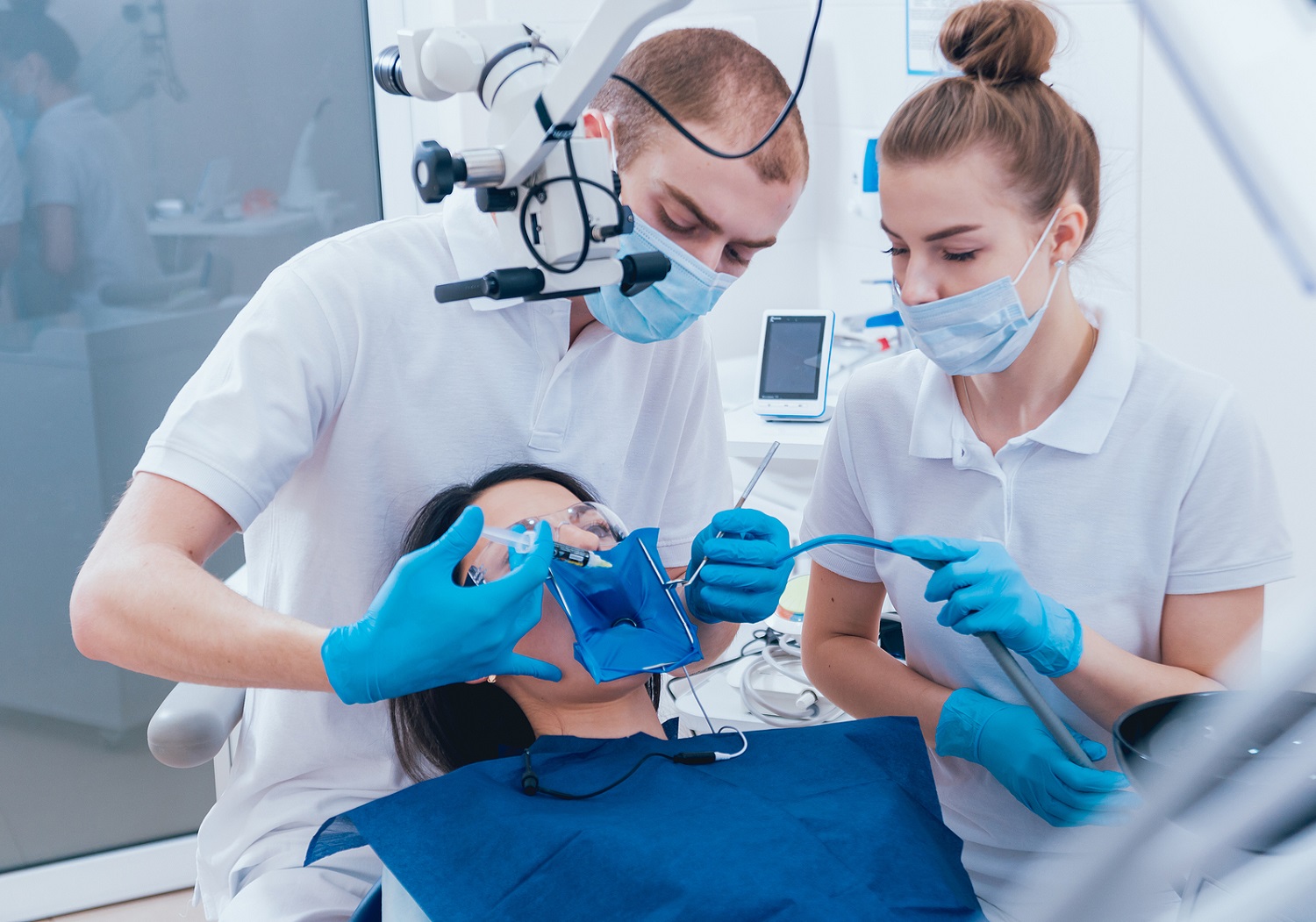 If your teeth are badly decayed or damaged in the pulp or nerves of your teeth and have teeth infection, a non-surgical root canal treatment may be a suitable option to save the tooth from extraction. 
What is a Root Canal?
A root canal treatment is an endodontic procedure conducted by an endodontist to save a natural tooth that has inflammation and infection of its pulp.
Our dentist removes the affected dental pulp during a root canal process, cleans the tooth, and seals it using special medicated materials to protect it from additional damage.
A root canal treatment can be either surgical or non-surgical, and the choice between the two depends on several factors, like the extent of teeth damage and the severity of the infection.
What Causes Pulp Damage?
Most commonly, if a cavity is left untreated for long, it can be the major cause of the infected or damaged pulp. The harmful bacteria encompassing the decayed tooth go deep through the tooth's enamel, infecting the pulp. Besides, a dental trauma that results in a chipped or fractured tooth can also damage the pulp tissues. A severe infection can lead to the formation of an abscess and cause damage to the bone structure around the tooth. In all these conditions, a root canal treatment would be needed to repair and save the tooth.
Symptoms of Damaged Pulp
The dental pulp that contains nerves, blood vessels, and connective tissues, when get damaged due to injury, inflammation, or infection, can lead to the following symptoms:
Extended sensitivity to hot or cold temperatures
Severe and persistent toothache
Darkening of the tooth
Tenderness or swelling of the gum encompassing the tooth
Recurring pimples or abscesses on the gum
Non-Surgical Root Canal Procedure
Non-surgical root canal therapy is the most common root canal treatment and typically involves the following steps. Our endodontist starts the procedure by administering a local anesthetic to the patient and will drill down to gain access to the root canal to eliminate the damaged pulp. The area is then cleaned and disinfected using sodium hypochlorite and is filled with a medicated material. If the tooth is severely and badly damaged, we may need to rebuild the tooth to its original form with the help of metal posts within the root canal. Once it's done, we place a temporary crown over the tooth and later replace it using a permanent one to restore the patient's bite functions, return it to its original shape, and stop further tooth damage.
Most times, a root canal procedure needs one or two comfortable visits to the River Family Dental office.
If you would like to learn more about non-surgical root canal procedures, call River Family Dentistry at (916) 852-7660.