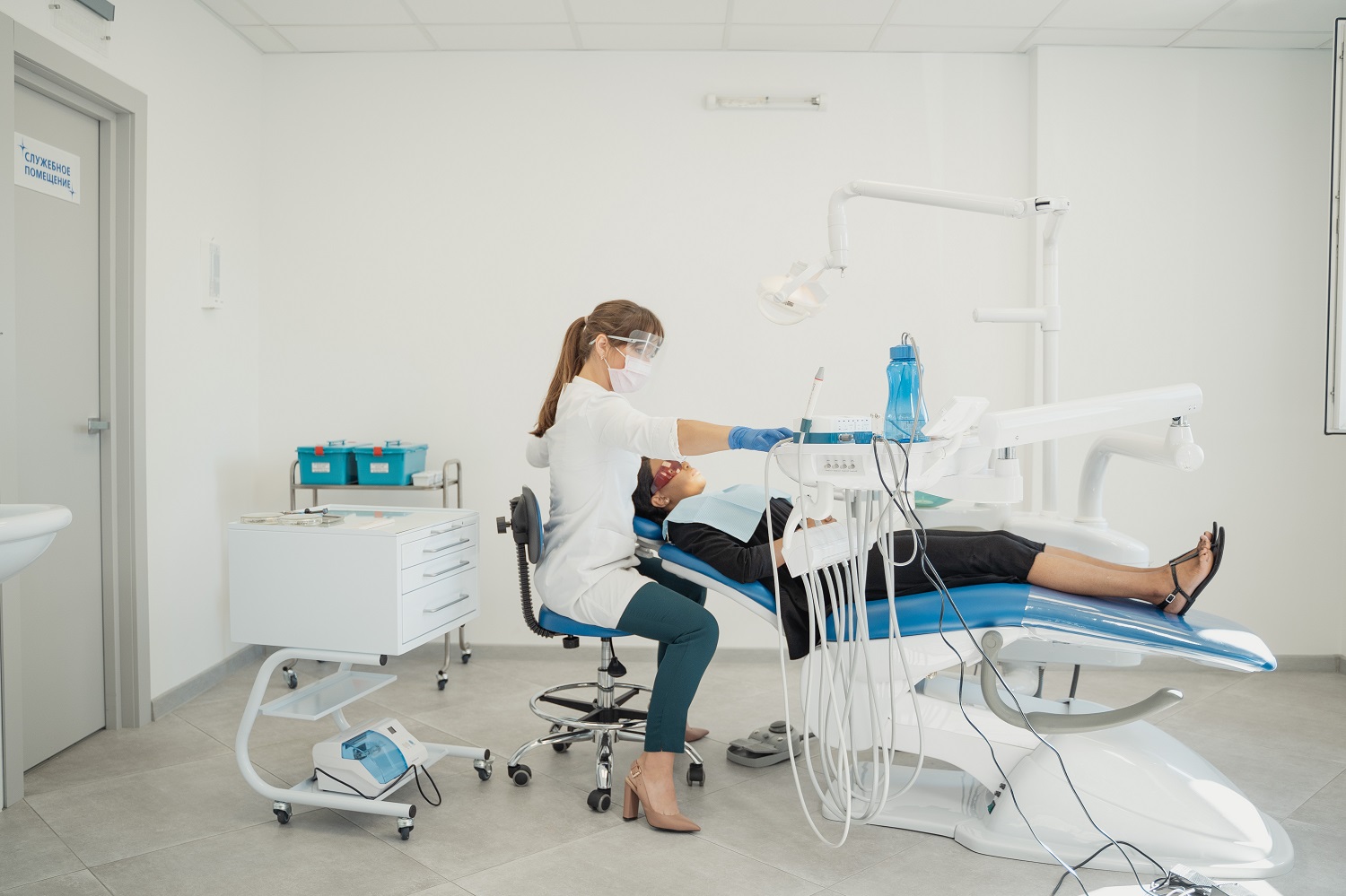 Dental exams and routine dental checkups are vital dental procedures where an expert dentist cleans the teeth and gums of the patients to prevent the onset of tooth decay, cavities, plaque accumulation, and dental diseases. Having regular dental examinations help ensure that the patient's mouth is healthy as well as aesthetically appealing. 
If you are searching for the best dental practice for your dental checkups and teeth cleaning, a visit to River Family Dentistry can benefit you. 
What Is the Importance of Routine Dental Cleanings?
Regular dental examinations and teeth cleanings at River Family Dentistry can help our patients achieve better oral health and an aesthetic smile. They help remove the plaque, microbes, and tartar accumulated on the surface, occlusal grooves, or the intersection of teeth that are not removable by regular brushing and flossing. This step is crucial to preventing dental issues like tooth decay, cavities, gum disease, and infections.
What Happens During a Dental Examination at River Family Dentistry?
A dental examination and checkup at River Family Dentistry typically involve a meticulous examination of the patient's teeth and gums visually by our expert dentist, besides using x-rays and images to identify the presence of any current or possible dental issues. 
Besides, our dental hygienist will also conduct the following procedures: 
Will clean the patient's teeth thoroughly to remove the accumulation of plaque and tartar.
Once the cleaning is over, the teeth are polished to eliminate dental stains and discoloration, thus further reducing the buildup of bacteria and plaque.
We apply fluoride gel to the patient's teeth to restore and strengthen the enamel.
We will give recommendations on proper oral care practices and dental health education. 
We will answer any questions and concerns of our patients regarding the maintenance of proper oral health.
Besides, we may also suggest a deep cleaning procedure that involves scaling and root planing if the patient has gum disease.
Benefits of a Dental Examination
The benefits of dental examination at River Family Dentistry include the following:
Dental checkups prevent the occurrence of dental diseases by eliminating or treating the accumulated plaque, tartar, cavities, and tooth decay.
Regular dental checkups help spot the symptoms of gum disease in its initial stage, thus helping prevent or treat the condition. 
During the dental examination, our dentists check for any symptoms of oral cancer and recommend suitable treatment before the condition advances to a life-threatening illness.
During the routine dental checkups, our dentist also examines the patient for systemic health issues. We will analyze the patient's neck and jaws for swelling, lumps, deformities, and any other irregularities.
By preventing dental diseases, regular dental examinations help the patient have a healthy and bright set of teeth.
Post-procedure Care
Practice good oral hygiene and care by brushing your teeth at least twice daily using fluoride toothpaste and flossing the teeth once a day.
Use an antimicrobial mouth rinse.
If you would like to learn more about dental exams and checkups, call River Family Dentistry at
(916) 852-7660.