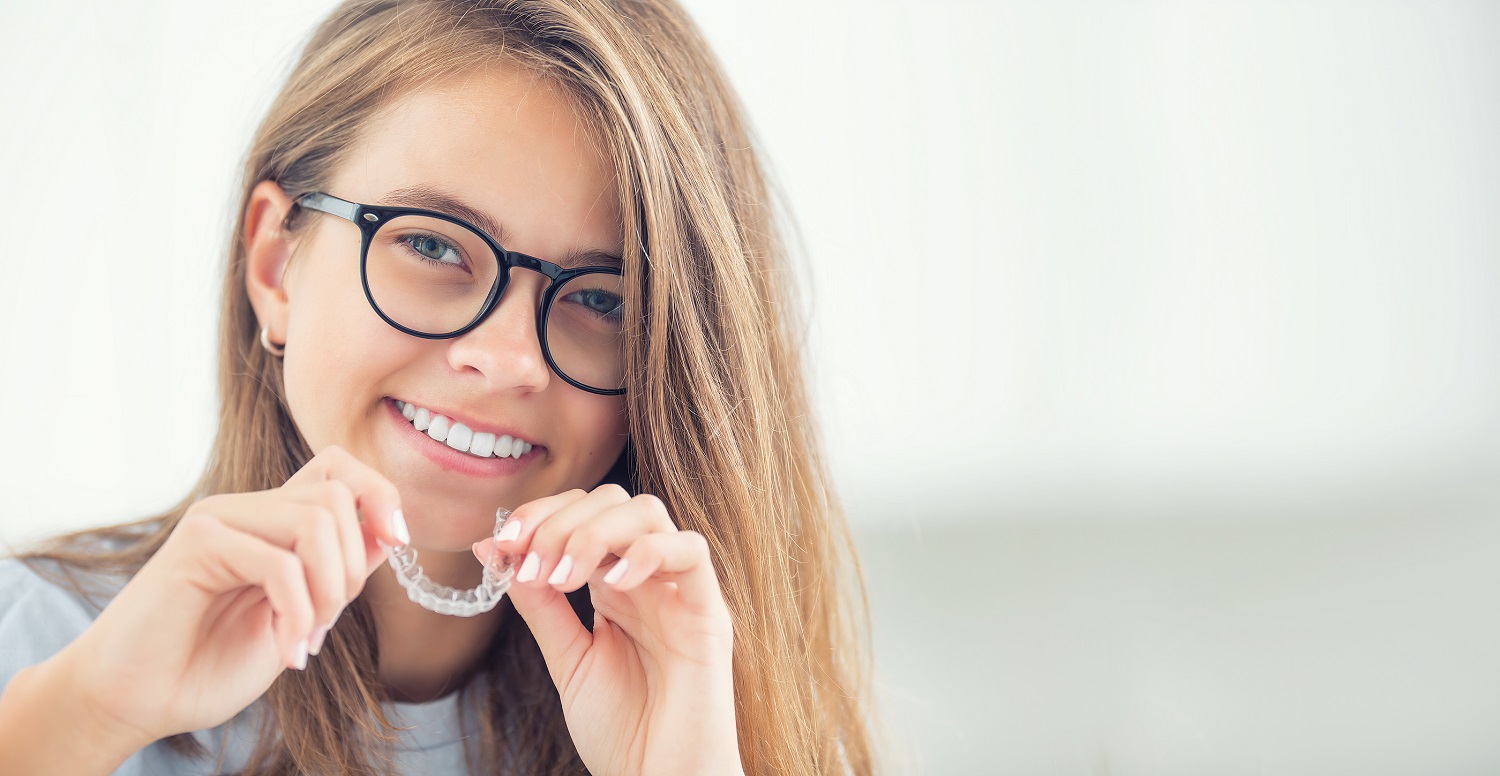 If you have misaligned teeth and you wish to straighten them but don't want the treatment process to affect the aesthetics of your smile, Invisalign is an option worth considering. Invisalign, a virtually invisible alternative to the traditional metal braces, uses a set of transparent, removable aligners to treat teeth alignment problems and bite-related issues.
Invisalign
Invisalign aligners are an advanced orthodontic treatment option that straightens teeth without metal braces and wires. They consist of a series of clear, removable aligners made from medical-grade polymer.
Invisalign Technology
Invisalign aligners use 3-D computer imaging technology to manufacture the aligners to be worn during each phase of the treatment to align the teeth to their correct orthodontic positions. 
What Conditions Do Invisalign Aligners Treat?
Invisalign aligners work by gently moving misaligned teeth to their correct positions. They can be used to treat the following orthodontic concerns:
Crooked Teeth
Underbite, overbite, or crossbite
Gaps in teeth
Open Bite
Crowded teeth
Overlapped or poorly positioned teeth
Who Are The Ideal Candidates for Invisalign?
At River Family Dentistry, our dentists perform a complete evaluation of our patient's teeth and mouth before suggesting Invisalign aligners as the treatment is not suitable in certain cases. 
Invisalign aligners work best for older teenagers and adults whose permanent teeth are fully erupted. 
Invisalign aligners are the best treatment option for those who don't have much time to go for regular dental appointments to tighten the wires of their metal braces. Invisalign aligners need lesser dental visits compared to other orthodontic treatments like braces.
If the orthodontic problem is minor, Invisalign aligners can correct them. However, for severe orthodontic issues, our dentists might recommend other treatments. 
Invisalign aligners are virtually invisible, thus making them an ideal option for those who wish to align their teeth discreetly.
Benefits of Invisalign Aligners Over Other Orthodontic Treatments
The use of Invisalign aligners to fix misaligned teeth offers the following benefits:
Because of their clear and transparent nature, Invisalign aligners are more aesthetically pleasing than other orthodontic treatment options. 
Invisalign aligners give quicker and accurate results than metal braces.
With Invisalign aligners, patients do not have to worry about food getting stuck in their braces or maintenance of their dental hygiene, as the aligners can be removed during brushing, flossing, or eating. 
Invisalign aligners are more gentle, comfortable, and easy to wear as they do not contain any metal wires, edges, or brackets. 
As the aligners can be taken off while having food, the wearer can eat anything they like. 
Invisalign aligners can also be used to fix the relapsing movement of the teeth once the metal braces are taken off.
A Few More Facts About Invisalign
Invisalign aligners should be worn for a minimum of 22 hours every day.
The aligners can be removed before brushing or having a meal.
The patient needs to wear a new set of Invisalign aligners every two weeks.
The results will start showing in as little as six months.
It is recommended to wear retainers to maintain the results of the Invisalign treatment.
If you would like to learn more about Invisalign, call River Family Dentistry at
(916) 852-7660.